Jet City Sound is a Seattle-based DJ and Emcee Company
Jet City Sound was started by DJ Red40 – a 20+ year DJ. While there are a great number of DJs who specialize in weddings and other family celebrations, and another set who cater to the nighclub scene, Jet City Sound wanted to help corporate clients, marketing agencies, PR Firms and other businesses hosting events where the right look and sound matter. Our goal is simple:
Jet City Sound provides great entertainment for corporate and special events
We want to provide the soundtrack for your event – keeping the energy going.
About Our Team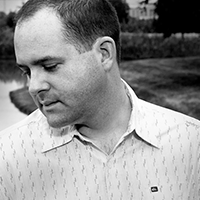 DJ Red40 has been behind the decks for over 20 years. He has DJ'd across the US and Europe from night clubs to weddings to corporate events and radio stations. His musical tastes span across multiple genres, but most often you can find him listening to downtempo electronic, jazz, or whatever the season brings.
Our Clients:
Here are some of the events and clients we've worked with:
Levi's
Born Brave Foundation
Volkswagen
Sandisk
Bumbershoot Music Festival
HP
Coty/Rimmel
Made in America Festival
Seattle General Petroleum Museum
KNDD FM
Nintendo
Miami Winter Music Conference